Rockmill Industrial Park
Lancaster, Ohio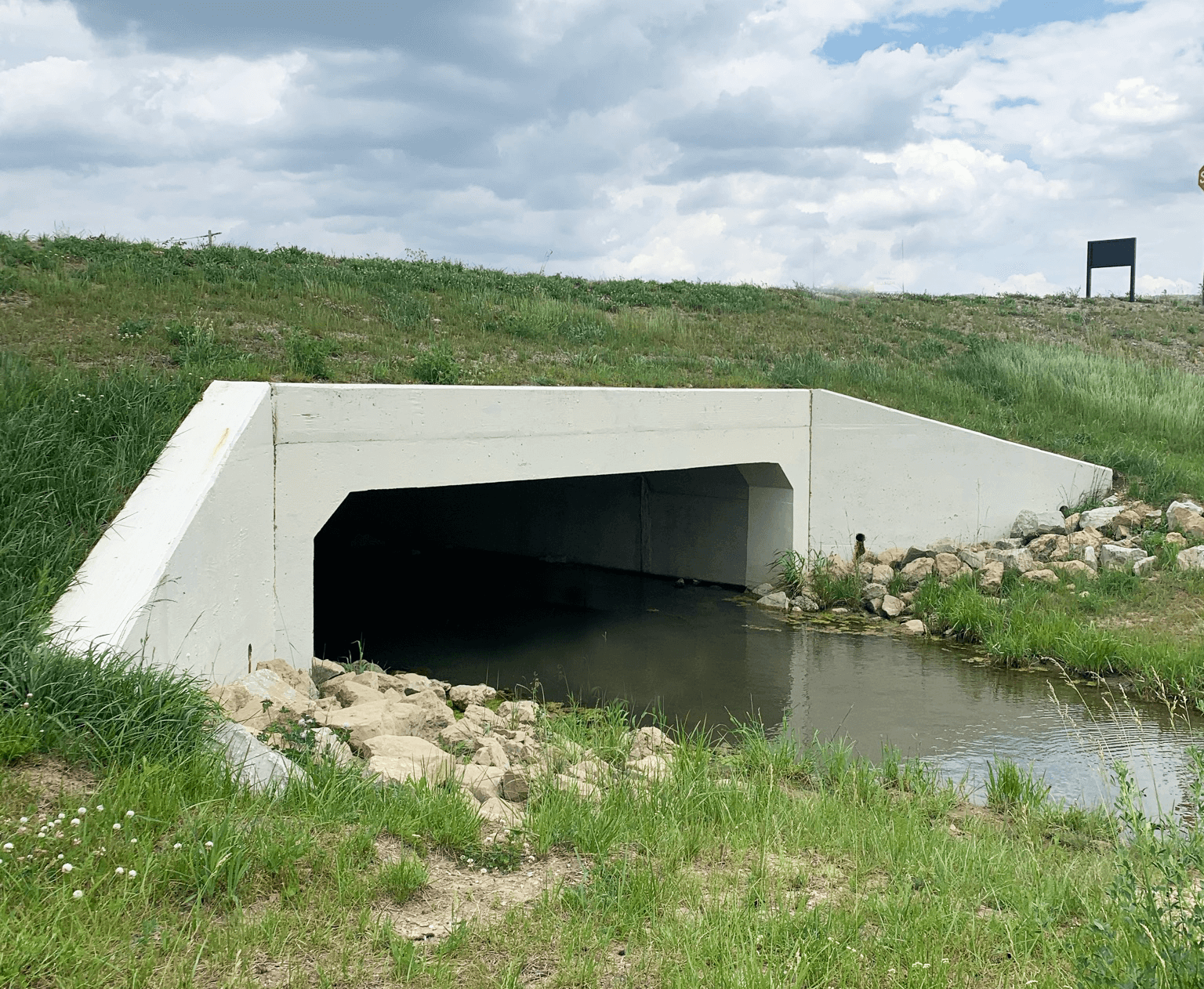 Project:
As part of this development project, Magna intended to install a private drive off the west side of Mill Park Dr. over a regulatory floodway, Zone AE.  The drive was 36-ft from curb to curb.  The structure was a precast reinforced concrete three-sided flat top culvert with a 7'-6" rise and a minimum 20'-0" span.  The City of Lancaster managed the roadway infrastructure portion of the project.
2LMN designed and permitted a new three-sided culvert through FEMA's CLOMR and LOMR process.  2LMN used the existing Geotech Report, provided by PSI, Inc., to select the appropriate piles and design the culvert footings and wingwalls for the three-sided structure. The selected foundation included 14" cast-in-place reinforced concrete piles.  2LMN provided construction drawings to the City of Lancaster for the culvert footings and wings, as well as drive details.  In addition, 2LMN also provided turn lane design for Mill Park Dr. and pavement overlay plans for Mill Park Dr., Anchor Ave. and Dave Johns Ave.  Existing sanitary sewers were also extended on the side roads, therefore, 2LMN applied for the Sanitary Sewer Extension Permit to Install through the Ohio Environmental Protection Agency.
Client:
City of Lancaster Engineering Department
Services:
Bridge Design, Hydraulics, CLOMR-F, LOMR-F, Roadway Design, Maintenance of Traffic, Survey, OEPA PTI.