2LMN's roadway design experience ranges from complex interchanges to straightforward pavement rehabilitations. Our expertise combined with the latest technology results in solutions that help ease congestion, improve access, reduce accidents and expedite travel.
Geometric Design
Roadside Safety Design
Maintenance of Traffic
Design Exception Preparation
Shared-Use Path & Sidewalk Design
Intersection Design
Interchange Design
Widening & Turn Lane Additions
Signage & Pavement Marking
Drainage Design
BMP Design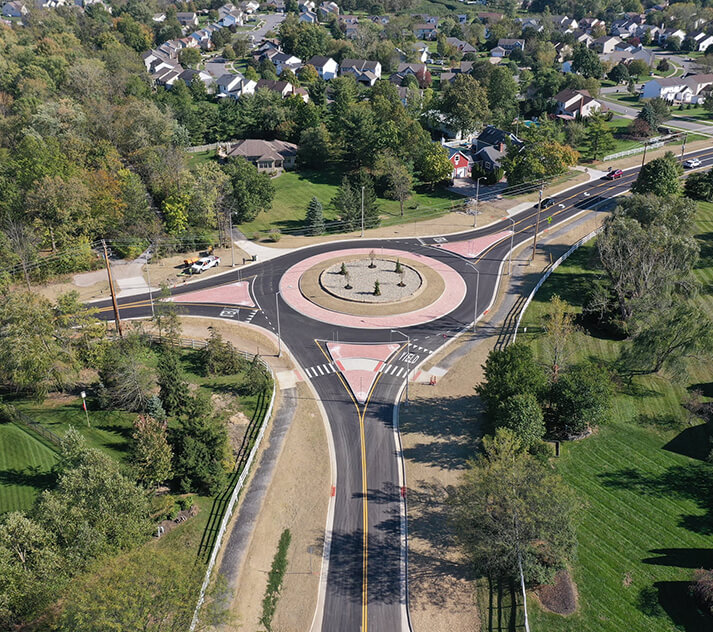 DEL-CR9-0.00 Roundabout
Delaware County Engineer's Office
Delaware County, Ohio
2LMN has designed a wide gamut of safety enhancing roadway projects including roundabouts, complex interchange modifications, turn lane additions and pedestrian safety improvements. In total, 2LMN has designed more than seventy safety improvement projects for the Ohio Department of Transportation. 2LMN has also provided our safety design expertise to various local government agencies throughout the state of Ohio.