Established in 1979, 2LMN is a civil engineering consulting firm that specializes in providing complex and non-complex transportation design solutions. From municipalities to state governments and private sector clients, 2LMN tailors our approach to meet the unique needs and challenges of each project, ensuring client satisfaction through unparalleled service and results.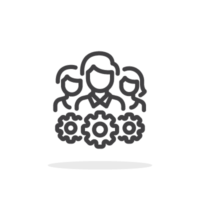 2LMN proudly holds federal, state, and local disadvantaged business certifications. With a track record of trust and excellence, our firm has served as a valued advisor to over 50 companies, facilitating the successful achievement of their project objectives, including endeavors exceeding $300 million in construction value.
Minority & Small Business Certifications
ODOT: DBE & SBE
Ohio Department of Development: EDGE & MBE
City of Columbus, Ohio: MBE
City of Columbus Schools: LEDE
City of Cleveland, Ohio: MBE
Cuyahoga County, Ohio: MBE & SBE
North East Ohio Regional Sewer District (NEORSD): MBE & SBE
WVDOH: DBE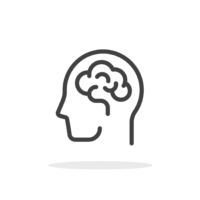 2LMN has the capabilities to offer a wide range of in-house technical design services, encompassing everything from conceptual design to the final deliverable.
Ohio Department of Transportation (ODOT)
Basic Traffic Signal Design
Bicycle Facilities and Enhancement Design
Complex Lighting Design
Complex Right of Way Plan Development
Complex Roadway Design
ITS Design and Operations
Level 1 Bridge Inspection
Level 1.1 Bridge Design
Level 1.2 Bridge Design
Level 2 Bridge Design
Limited Lighting Design
Limited Right of Way Plan Development
Non-Complex Roadway Design
Traffic Signal System Design
West Virginia Division of Highways (WVDOH)
Engineering Services
Traffic Engineering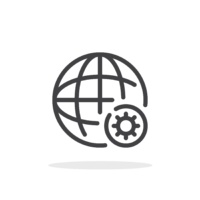 Our expertise at 2LMN has been extended to a diverse clientele, including state governments, local agencies, and public authorities.
Local Agencies
City of Cleveland (Ohio)
City of Columbus (Ohio)
City of Dublin (Ohio)
City of Lancaster (Ohio)
Clark County Engineer (Ohio)
Cuyahoga County Engineer (Ohio)
Delaware County Engineer (Ohio)
Fairfield County Engineer (Ohio)
Franklin County Engineer (Ohio)
Lawrence County TID (Ohio)
Licking County TID (Ohio)
Pickaway County Engineer (Ohio)
Pike County Engineer (Ohio)
Scioto County Engineer (Ohio)
Tuscarawas County Engineer (Ohio)
State Agencies
Ohio Division of Natural Resources (ODNR)
Ohio Department of Transportation (ODOT) – Districts 2 through 12
Public Authorities
Cleveland Port Authority
Greater Cleveland Regional Transit Authority
Columbus Regional Airport Authority